Yogiji Maharaj Mahavidyalaya
Arts & Commerce College for Women
The heart of Anoopam Mission satsang is bhakti, or devotion to God. Sant Bhagwant Sahebji's life is soaked in this devotion. In 1992, a new temple was slated to be built in Mogri, and countless devotees contributed donations toward its construction. Living his life with 100% dedication and surrender towards his Lord and Guru, Sant Bhagwant Sahebji instead proposed these funds be redirected to develop the remote village of Dhari, the birthplace of his Guru Yogiji Maharaj. Within the Amreli District of Gujarat, the village of Dhari lacked higher education for women; the nearest college was too far to walk to and too expensive for most families to afford. Humbly receiving permission from the donors, Sant Bhagwant Sahebji moved forward with establishing Yogiji Maharaj's legacy in Dhari.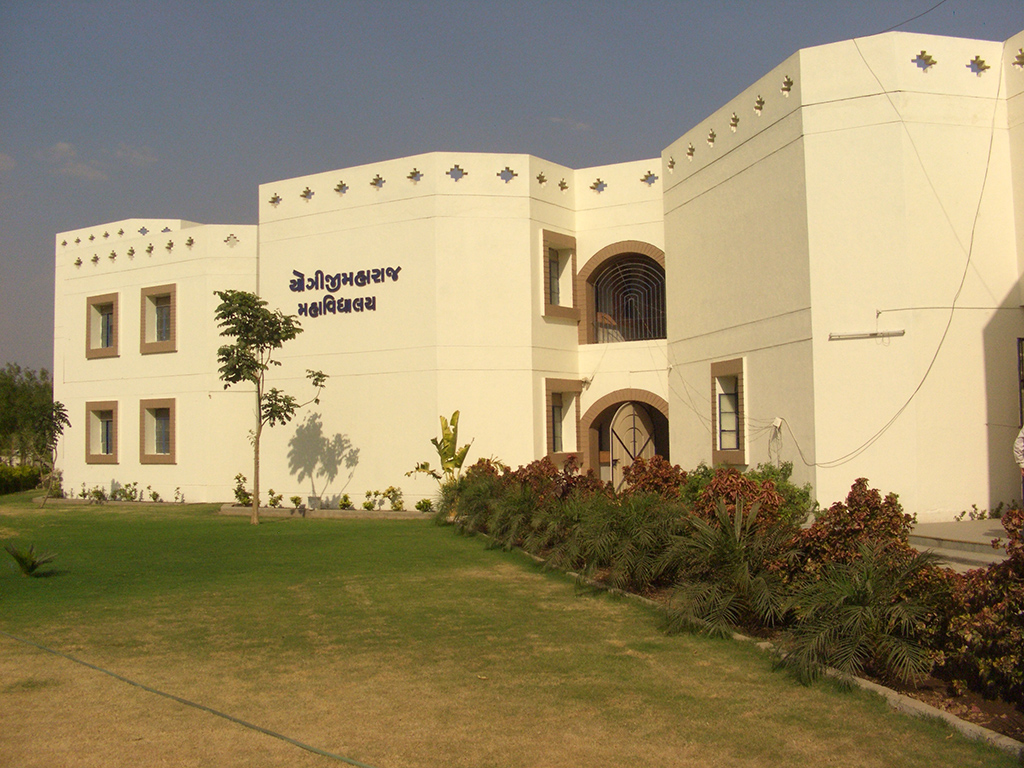 Sant Bhagwant Sahebji's vision was manifested in the Yogiji Maharaj Mahavidyalaya (YMM), an arts and commerce college that aims to provide higher education to Dhari's women. YMM makes this education more personalized and affordable, while being close to their homes. Today, women from 26 neighboring villages attend YMM. In the last 28 years, over 3,000 women have been able to get a quality education to support themselves as well as their families. YMM has since grown to encompass new programs and training institutes, including computer programming and tailoring, and infrastructure such as residence hostels have been developed to house those who live on campus. The Yogiji Maharaj Mahavidyalaya expands the opportunity for women to advance in society, enabling them to propel forward the community of Dhari as a whole.
Contact
Yogiji Maharaj Mahavidyalay,
Yogi Nagar,
Dhari – 365 640
Dist: Amreli
Gujarat, India
Phone: (+91) 2797 221599
Email: [email protected]
Note: Online fee payment facility is not available at present.